Editor's Note: A version of this story first appeared in CNN's Meanwhile in the Middle East newsletter, a three-times-a-week look inside the region's biggest stories. Sign up here.
Abu Dhabi, UAE CNN —
When Israeli Prime Minister Benjamin Netanyahu announced his decision to delay a controversial plan to weaken the country's judiciary on Monday, he invoked the biblical story of the Judgement of Solomon, where the king had to rule between two women, both claiming to be the mother of a child. Solomon ordered that the child be cut in two, and the woman who protested the ruling was determined to be the real mother.
Before Netanyahu spoke, supporters of the judicial overhaul had gathered in the streets following calls from right-wing politicians to come out, allowing the prime minister to make his address as protesters from both sides rallied simultaneously for the first time in weeks.
"Even today, both sides in the national dispute claim love for the baby – love for our country," said Netanyahu. "I am aware of the enormous tension that is building up between the two camps, between the two parts of the people, and I am attentive to the desire of many citizens to relieve this tension."
The timing of the address was likely intentional and was meant to give Netanyahu's much-delayed speech a favorable backdrop – two competing camps demonstrating their love for the country, said Aviv Bushinsky, a former media adviser for Netanyahu who served the prime minister for nine years.
Netanyahu's strategy has always been based on last-minute decisions, Bushinsky said, which sometimes makes it difficult to predict his next move.
Other analysts say the prime minister's strategy brings uncertainty to Israel's future.
"He is playing the game," said Gideon Rahat, a professor of political science at the Hebrew University of Jerusalem. "You can never know what will happen, and that's the problem … There is no certainty in Israel, in the Israeli system, and I am not sure that he's not happy about this."
Bushinsky says that if it was up to Netanyahu he would have pumped the brakes on the judicial overhaul a long time ago, as it wasn't one of the main leadership goals declared at the start of his sixth term as prime minister.
He's standing by it because the survival of his coalition depends on it. But now, analysts say he's backed into a corner between appeasing protesters and keeping his government intact.
Before Netanyahu announced the delay, National Security Minister Itamar Ben Gvir's Jewish Power party broke the news, noting that part of the delay agreement was to establish a National Guard. That caused alarm, with some speculating on social media that Ben Gvir, who has an extremist past, was being allowed to set up his own militia.
Diana Buttu, a Palestinian-Canadian lawyer and a former spokesperson for the Palestine Liberation Organization, told CNN's Becky Anderson on Tuesday that putting Ben Gvir in charge of the National Guard is "the equivalent of putting the fox in charge of the henhouse."
Ben Gvir was quick to address the concerns about the new body. "Let's put things straight: no private army and no militias," he said in a statement published on his Telegram page.
Bushinsky downplayed the significance of the National Guard, saying it is "a comfort prize" for Ben Gvir – "a prize for the losers."
The prime minister is now faced with very few options, analysts say. If he sides with his coalition and votes on the overhaul, crippling protests and strikes would resume. If he pulls the brakes, his coalition could collapse.
The only wiggle room the Israeli leader has, analysts say, is if negotiators reach a moderated judicial overhaul plan bill over the Knesset's recess period, which ends April 30, and where concessions to his right-wing coalition members need not be too extreme.
Netanyahu may also be hoping for the reform bill to be shelved for the time being.
"I think Netanyahu will try to run away from this thing, hoping that things will gradually ease," said Bushinsky, noting that the ministers who had threatened to resign should the bill not advance have all remained in their posts.
Analysts say, however, that what could once again unite the fragmented country and have the public rally behind the government is a potential security threat, either from neighboring countries or through conflict with the Palestinians.
A security crisis would reorient the government's attention, said Yohanan Plesner, president of the Israel Democracy Institute in Jerusalem, whether it arises from conflict with the Palestinians, the Iran-backed Hezbollah group in Lebanon or others.
"Some thought that if there was a security crisis, then Netanyahu would be saved by the bell," said Bushinsky.
Palestinians are watching the process with unease amid fears that they will pay the price of Netanyahu's concessions to right-wing coalition members with a history of anti-Palestinian rhetoric.
"We are seeing that Palestinians are once again paying the price for Israel's electoral choices," said Buttu. "There may be calm in the streets of Tel Aviv … but for Palestinians, the reality remains the same."
How Netanyahu will act remains uncertain, and not everyone is optimistic that the recess period will yield any kind of consensus or moderation in his position.
"I have not detected any indication that tells me that the prime minister is actually entering into the negotiations with a keen interest in achieving consensus … including comprises on core aspects of the judicial overhaul," said Plesner.
Plesner notes, however, that Netanyahu and his Likud party emerged "politically injured" from the last few months, losing not only legitimacy and support in the eyes of the Israeli people, but also in the eyes of his own Likud voters.
"(It was) a dramatic erosion of their political power and political posture," he said.
Biden, Netanyahu trade barbs over plan to weaken courts; Israel rejects US 'pressure'
Israel's embattled prime minister escalated a rare public dispute with US President Joe Biden on Tuesday, rejecting "pressure" from the White House after Biden criticized Netanyahu's efforts to weaken Israel's judiciary. Biden said on Tuesday that he won't invite Netanyahu to the White House "in the near term," and issued an unusually stinging rebuke of the Israeli leader's proposed judicial overhaul. Netanyahu responded late on Tuesday, saying, "Israel is a sovereign country which makes its decisions by the will of its people and not based on pressures from abroad, including from the best of friends."
Background: The prime minister finally paused the legislation on Monday after a general strike and mass protests threw Israel into chaos, but he said he planned to return to the effort in the next legislative term. Critics say Netanyahu is pushing through the changes because of his own ongoing corruption trial, which he denies.
Why it matters: The back and forth thrust into public view a simmering diplomatic dispute that has mostly been kept private over the past several weeks. Biden and other US officials had sought to quietly dissuade Netanyahu from moving ahead with his proposed reforms without creating the appearance of a rift. But now the divide appears to be opening between the two men, who have known each other for decades.
Riyadh joins Shanghai Cooperation Organization as ties with Beijing grow
Saudi Arabia's cabinet approved on Wednesday a decision to join the Shanghai Cooperation Organization (SCO), as Riyadh builds a long-term partnership with China despite US security concerns, Reuters reported. Saudi Arabia has approved a memorandum on granting the kingdom the status of a dialog partner in the SCO, state news agency SPA said.
Background: Formed in 2001 by Russia, China and former Soviet states in Central Asia, the body has been expanded to include India and Pakistan, with a view to playing a bigger role as counterweight to Western influence in the region. The SCO is a political and security union of countries spanning much of Eurasia. Iran also signed documents for full membership last year. Countries belonging to the organization plan to hold a joint "counter-terrorism exercise" in Russia's Chelyabinsk region in August.
Why it matters: Riyadh's growing ties with Beijing have raised security concerns in Washington, its traditional ally. Washington says Chinese attempts to exert influence around the world will not change US policy toward the Middle East. Saudi Arabia and other Gulf states have voiced concern about what they see as a withdrawal from the region by the United States, its main security guarantor, and have moved to diversify partners. Washington says it will stay an active partner in the region.
US sanctions Syrian leader Assad's cousins, others over drug trade
The US on Tuesday imposed new sanctions against six people, including two cousins of Syrian President Bashar al-Assad, for their role in the production or export of captagon, a dangerous amphetamine, Reuters cited the Treasury Department as saying. The Treasury said trade in captagon was estimated to be a billion-dollar enterprise and the sanctions highlight the role of Lebanese drug traffickers and the Assad family dominance of captagon trafficking, which helped fund the Syrian government.
Background: Regional officials say the Iranian-backed Hezbollah as well as Syrian armed groups linked to the Damascus government are behind the surging trade of captagon, smuggled either through Jordan to the south or Lebanon to the west. Assad's government denies involvement in drug-making and smuggling and says it is stepping up its campaign to curb the lucrative trade. Hezbollah denies the accusations.
Why it matters: There is a thriving market for captagon in the Gulf, and United Nations and Western anti-narcotics drug officials say Syria, shattered by a decade of civil war, has become the region's main production site for a multibillion-dollar drug trade that also exports to Europe.
Saudi Arabia's oil giant Aramco will acquire a 10% stake in China's Rongsheng Petrochemical in a strategic deal worth $3.6 billion that would significantly expand its presence in China.
Amena Bakr, deputy bureau chief at Energy Intelligence, spoke to CNN's Becky Anderson about what this means for Saudi-Chinese cooperation.
She said Saudi interest is in the East as the kingdom does not like "policy that interferes with their internal affairs," a mantra that China holds sacred.
Watch the full interview here.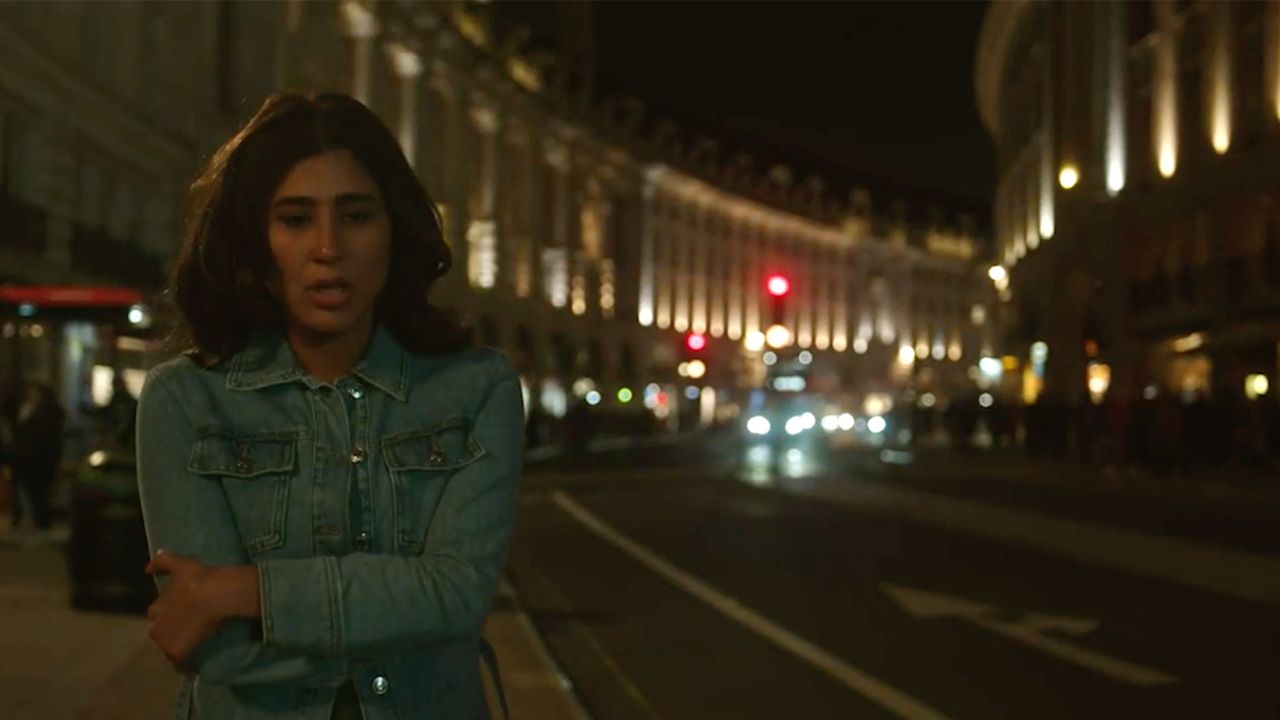 A Ramadan TV show is in hot water for its offensive depiction of Iraqi women, drawing condemnation from politicians in both Kuwait and Iraq.
The series, "London Class," is produced by the Saudi state-backed media conglomerate MBC group and depicts Iraqi women working as maids for Kuwaiti women and being accused of theft.
The show follows a group of Arab medicine students at a London university in the 1980s. Much of the anger from Iraqis is directed at Kuwait.
The Kuwaiti Ministry of Information has however said the show has nothing to do with the country and was not shown on any platform there, according to Arabic media.
One Baghdad-based Twitter user condemned what he said was a repeated "stream of hatred and malice from Kuwaiti shows towards our people."
The show was written by Kuwaiti writer Heba Hamada and directed by Egyptian Mohamed Bakir. Hamada responded to the criticism in an Instagram post, saying: "Iraq is the mother of civilization, and all Arabs lean on its shoulder."
Mustafa Jabbar Sanad, a member of parliament in Iraq, accused the show of "erasing the value of well-known Iraqi talents … to distort the image of the Iraqi people as a whole, not just women."
Hamada was the subject of criticism in 2019 because of a similar show she wrote called "Cairo Class," which caused strife between Kuwaitis and Egyptians due its portrayal of Egypt. That show is being aired on Netflix.
The question of honor, particularly that of Iraqi women, has long been a sensitive issue in Kuwaiti-Iraqi relations. Former Iraqi leader Saddam Hussein had accused Kuwait of insulting his country's women, citing it as a reason for his invasion of the country in 1990.
In a 2004 court hearing in Iraq, the former president decried being held accountable for the invasion.
"How could Saddam be tried over Kuwait that said it will reduce Iraqi women to 10-dinar prostitutes?" he asked, referring to himself. "He (Hussein) defended Iraq's honor and revived its historical rights over those dogs," Saddam said, referring to the Kuwaitis.
Iraq made its final reparation payment for that invasion last year, having paid the Gulf nation a total of $52.4 billion.
By Dalya Al Masri